Archives by date
You are browsing the site archives by date.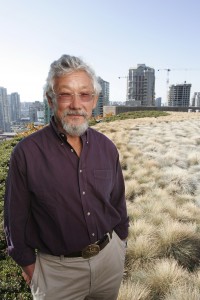 Dr. David Suzuki, distinguished Canadian environmentalist and UBC Professor Emeritus, in conjunction with the opening of the Centre for Interactive Research & the Accelerating Sustainability International Conference, presents a public lecture at the Chan Centre for the Performing Arts on Thursday, November 3 at 7:30 pm. In an engaging, 60-minute lecture entitled "The Global Eco-crisis: Is it too late?", Dr. Suzuki offers his insights on the state of the environment and whether there is hope for the future.
Posted in 2011 Events | Tagged with
Drop-in anytime between 1-4pm at the Sustainability Education Resource Centre to get one-on-one advise from a Student Advisor about integrating sustainability into your studies through courses, leadership and volunteer opportunities, and get informed about current sustainability events happening on and off campus.
Posted in 2011 Events | Tagged with
Participants in this seminar will: survey a diversity of mindmap forms/types, assess examples of their application to transformative sustainability learning, and create a mindmap of their own that illuminates a research-related concept, a course syllabus, or the essential elements that catalyze and perpetuate personal sustainability.
Posted in 2011 Events | Tagged with
Want to incorporate sustainability into your studies?
Come talk to us and get one-on-one advise on how to integrate sustainability into your existing degree through curricular and co-curricular opportunities.
Posted in 2011 Events | Tagged with
More than 12-million premature infants are born worldwide each year. Preterm infants undergo repeatedly essential, but painful, care-related procedures. This talk will focus on the recent findings from a trial in which mothers provided a natural treatment, breastfeeding, to manage their infants' pain.
Posted in 2011 Events | Tagged with
Two writers and a musician will contribute to an evening of readings and song, exploring the idea of mortality as the most profound source for artistic expression. Why do we write and sing about death? What functions do our writings have for us, for our readers and our audiences?
Posted in 2011 Events | Tagged with
The visit of Dr. Saliba is an initiative of the Middle East Consortium of BC and of the Vancouver Mulsim Community Centre in celebration of Islamic History Month, and is financially sponsored by the UBC Department of History; the Department of Classical, Near Eastern and Religious Studies; the Office of the Dean of Arts; the Office of the Dean of Applied Sciences; and Green College.
Posted in 2011 Events | Tagged with
lecture co-sponsored by the BC Civil Liberties Association: Democracy and Freedom: Strange Bedfellows
Posted in 2011 Events | Tagged with
Name: Celebrating CIRS | Accelerating Sustainability International Conference Date & Time: November 3 – 5, Thursday: 11:00AM – 9:00PM, Friday: 9:30AM – 6:00PM, Saturday: 10:30AM – 3:00PM Location: CIRS, 2260 West Mall and Graduate Student Society, 6371 Crescent Road Description: Attend a groundbreaking conference and explore the ways in which we can advance debates, technologies, […]
Posted in 2011 Events | Tagged with
Neighbourhood residents and UBC's creative writing students will read their works
Posted in 2011 Events | Tagged with