Archives by date
You are browsing the site archives by date.

Join us to learn how to prevent breast cancer through healthy lifestyle changes and to have your breast cancer risk status objectively assessed.
Posted in 2014 Events | Tagged with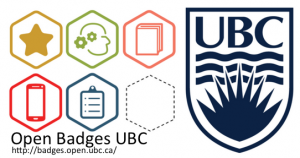 Digital badges have become a new area in educational innovation. A digital badge signifies a specific accomplishment, and takes the form of a graphical icon which is stored in a personalized space on the web. Clicking the icon reveals information related to the earning of the badge. Typically, badge metadata identifies the recipient, issuer, date of issue, and qualification criteria. Several organizations and academic institutions have begun using badges to micro-credential activities in courses and programs, however, the badge movement is emerging and key learnings have yet to be reported. Kate Chandler, a graduate student from the School of Library, Archival and Information Science and Graduate Assistant to Open Badges UBC, and Erin Fields, Liaison Librarian, Flexible Learning Coordinator, and Co-Lead for the Open Badges UBC FL-TLEF project, have spent the summer interviewing museum directors, technologists, and university professors to learn from their experience implementing badging programs. This session will present both theoretical perspectives, practical advice, and key learnings related to digital badge projects.
Posted in 2014 Events | Tagged with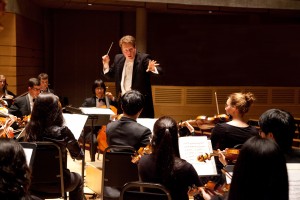 Repertoire:
Arturo Marquez: Danzon No. 2*
Dorothy Chang: Flight: Concerto for Flute and Orchestra
Antonin Dvorák: Symphony No. 9 in E minor "From the New World", Op. 95 *
Note: Dorothy Chang is a professor at the UBC School of Music
Posted in 2014 Events | Tagged with
Traditional zen repertoire, formal gagaku court chamber music and other Japanese works.
Posted in 2014 Events | Tagged with
Enjoy an opportunity to study at one of the top business schools in Europe – Manchester Business School at the University of Manchester – while visiting England, France, Spain and the Czech Republic. This five-week program is a must if you're interested in European Union development, and European firms and business practices. Sauder and other UBC students have been participating in this unique program since 2001.
Posted in 2014 Events | Tagged with
Join this five-week intensive program offered in collaboration with Shanghai Jiao Tong University (SJTU) and learn all about the culture and business practices in Hong Kong and Shanghai. Since 1998, UBC undergraduate students have taken advantage of this unique opportunity to network with professionals and discover Asia.
Posted in 2014 Events | Tagged with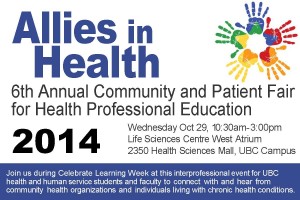 The Community and Patient Fair is an annual, one-day interprofessional event that connects community-based organizations, patient support groups and individuals involved in these agencies with students and faculty at UBC. It is part of UBC's Celebrate Learning Week, which is held annually in late October.
The Fair recognizes the unique expertise and role of people in the community in the education of health professionals and promotes meaningful partnerships between UBC and the communities it serves.
Posted in 2014 Events | Tagged with